We are a group of aspiring writers
who want to be critiqued and critique in a very supportive environment. We bring to the table every type of literary piece, from poetry-prose-fantasy-screen-whatever. No matter at what stage your work is, you are welcome to join. We realize that each person may have different needs. Some may be beginners; others may need encouragement in maintaining a writing schedule. We believe that we can be of support, and that writing does not have to be a lonely activity after all. The meet on the 1st and 3rd Sunday of every month. Occasionally, we have special meetings, and a monthly online meetingl. Each participant can bring a piece for comments.
Some Logistics of Our Meetings
This meetup group is principally oriented toward sharing, workshopping and critiquing the original work of its members.
To workshop a piece takes time, usually twenty minutes to a half hour. As a consequence, when many members come to a meeting, we may have to divide into two groups - generally in excess or 8 or 10. We call these groups "Tables" because usually they will sit a nearby tables at Waterlilies (our current meeting spot). It may not always be possible to sit with the same people at a Table every meeting. We intentionally try to switch things up so it's not 'all new', 'all novelists', or 'all poets' since we all have different strengths.

New or shy? Don't worry. Our expectations are modest, especially since there's always going to be some piece that takes any of us out of our element or comfort zone.

Best,
Sidney, Freda and Sharon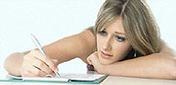 Contact us
For more information, you can e-mail the organizer.
Or you can find us on MeetUp.
Just search for New Providence Writers.
Or, e-mail the Webmaster: sidney.nesti@yahoo.com